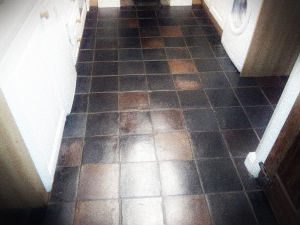 Keeping hard floors cleaned and well maintained is easy if you use the services of professionals. We can offer you our excellent hard floor cleaning and polishing in Camden Town which brings impressive results.
Our workmen are supplied with powerful and effective rotary and buffing machines which remove grime, stains, limescale, scratches and other imperfections. They can restore the good condition of your darkened and soiled hard floors to make them as clean as in the day you laid them.
We offer effective cleaning and buffing of all types of hard floors.
Professional Hard Floor Cleaning and Polishing Camden Town
The cleaning of the hard floors includes the following stages:
Close inspection and choosing the proper equipment
Mopping and wiping dusty floor coverings
Using effective rotary machines to remove mould, limescale and soiling
Applying suitable cleaning solution to wash the floor
Rinsing and wiping dry the washed tiles, slates and grout
Buffing with specialised machines
" Your cleaners are very professional, they deserve a raise. I loved your hard floor cleaning service. I have already recommended it to my friends and family, because of your very practical prices and great and timely service, and excellent results. Keep up the good work. " – Jamie
Our staff check the type of hard floor and its condition to choose the proper equipment for sanitising it. They can provide mopping if it is necessary before using the rotary machines. Our staff spread cleaning solution with powerful rotary machines which wash the tiles, slates and grout removing grime, limescale and stains from them.
Professional Hard Floor Cleaning Services in Camden Town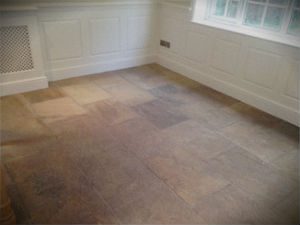 They rinse and wipe the area dry and hand clean the hard to reach places and rims. Then, our workmen utilize specialised buffers to remove all imperfections. Use our professional hard floor cleaning and polishing services implemented in NW1 at reasonable prices.
After washing and buffing the floor coverings, our staff use specialised polishing machines and sealants to make the floor coverings lustrous and durable. The products are selected according to the type of the flooring. Our staff use suitable equipment for removing tougher stains, scratches and make the cleaned surfaces last long time.
Take advantage of the effective hard floor cleaning and polishing which we carry out in Camden Town, NW1 and you won't be disappointed. You can try out our services and use them regularly as often as you prefer to keep your floor coverings impeccable.