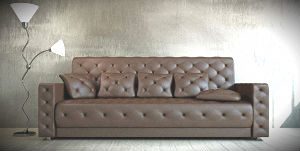 Leather fabrics require special cares to be maintained in good condition and be used long enough. Although leather is a durable fabric signs of wear and tear are very visible on it. We can maintain your leather sofas providing from 2 to 4 times per year cleaning depending on many factors.
Our staff apply cleaning foam and sealants over the sofas to remove the soiling and protect the leather from cracking. Our leather sofa cleaning services are provided within Camden Town, NW1 during the whole week. Use them to keep your leather furniture lustrous and looking like in the day you bought it.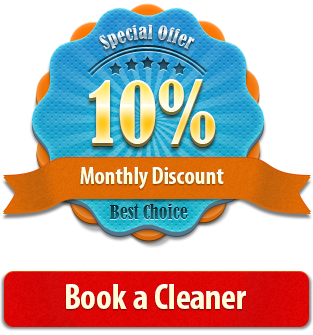 Leather Sofa Cleaning
Leather Chair
£16/h

£15/h

Leather Sofa – Two Seat
£55/h

£50/h

Leather Sofa – Three Seat
77/h

£70/h
First-class Leather Sofa Cleaning Camden Town
Our staff apply effective and safe for the leather fabric cleaning which ensures:
Removal of stains, spillages and darkening
Perfectly clean and properly maintained sofas
The longer lifespan of your sofas
Using of the most effective detergents and foams to sanitise dirty leather fabrics
Applying of protective moisturiser over the sofa
"I've spent a good amount of money trying to get rid of some stubborn stains present on my leather sofa. I've tried multiple cleaning products and nothing worked. So when I hired your cleaners, I was finally relieved that my furniture would get the clean it needed. I want to thank you for creating such a good end result. You are my saviours." – Rebecca
Before starting the cleaning work our staff check the condition and type of the leather. They can sanitise aniline, semi-aniline, natural and synthetic leather fabrics. The cleaning foams they use are specially chosen and designated for leather. They remove stains from foods, beverages, oils, dust, chemicals, etc. The cleaning is effective and safe for the leather fabric. It is followed by applying of suitable sealant which makes the leather more durable and moisturised.
Leather Sofa Cleaning NW1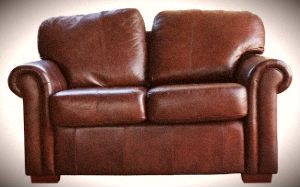 The sealant prevents cracking and breaking of the fabric. Over time leather sofas can get scuffs, darkening and start to peel. The only way to keep them in good condition is to use specialised products for sanitising leather on them.
Our staff have the skills and knowledge to implement effective and professional leather sofa cleaning which can be used in the Camden Town area by property owners.
Hiring professionals to maintain your leather sofas will adds value to them and ensure their longer lifespan. Our cleaning methods are effective and safe for the sofa material. Use our first-class leather sofa cleaning services available in NW1 seven days in the week. We guarantee you great results of our work.